The New Sparxtar from Magicfx
Brendon Durey | Friday, September 27, 2019
There have been several versions of the non-pyro spark effect machines out in the market for several years now. Essentially these machines mimic the effect of a stage gerbs without being technically a pyrotechnic device. They can be operated off a lighting desk but in many ways is treated in a similar light to a flame unit or Co2 jet in terms of of its safety distances and exclusion zones.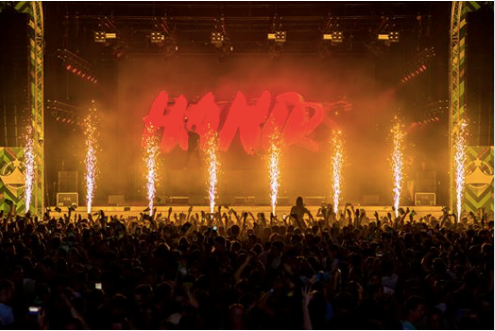 We were not happy with some of the safety features and quality of many or the early spark machines on the market so have waited for a safe quality option to be launched by a reputable manufacturer. Magicfx have recently launched their version the Sparxtar! This is a really cool turnkey machine where the height and intensity of the spark effect can be manipulated live.
We will have six of these in stock from mid-October available for shows and events.
Please contact us if you want to make an inquiry.